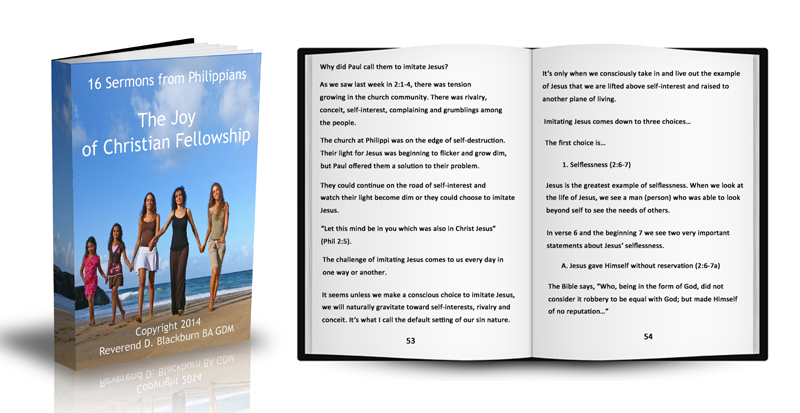 16 Preaching Sermons From Philippians
All The Hard Work Is Done!
Over 140 Pages of Preaching Sermons!
For a Generous Price of $9.95


16 Sermons – Full Manuscripts
Most preachers who have been in the ministry for awhile know that it takes many years of education and experience to prepare sermons that teach God's word to God's people.
The 16 Preaching Sermons from Philippians are original sermons from the library of Rev. D. Blackburn BA GDM who has over 20 years of experience preparing and preaching sermons.
These preaching sermons are full manuscript sermons and they cover the complete book of Philippians verse by verse.
All The Hard Work Is Done!
The 16 Preaching Sermons From Philippians are set out in a logical and sequential format for ease of presentation. Each sermon has an introduction, sermon body and conclusion.
The three parts of each sermon has a natural flow to it with the introduction introducing the topic of the sermon, the sermon body expanding and explaining the topic and the conclusion simply reinforcing with application what the topic of the sermon is about.
Over 140 Pages of Preaching Sermons
The major theme of the Book of Philippians is Living the Christian Life to the Glory of God. With that in mind, most of the topics in Philippians relate to Christian Living.
Here are some of the titles of the sermons…

The Changed Life (Philippians 1:19-26)
The Harmonious Life (Philippians 2:1-4)
The Caring Life (Philippians 2:19-24)
The Triumphant Life (Philippians 3:1-3)
The Contented Life (Philippians 4:10-23)


Manuscript Snippet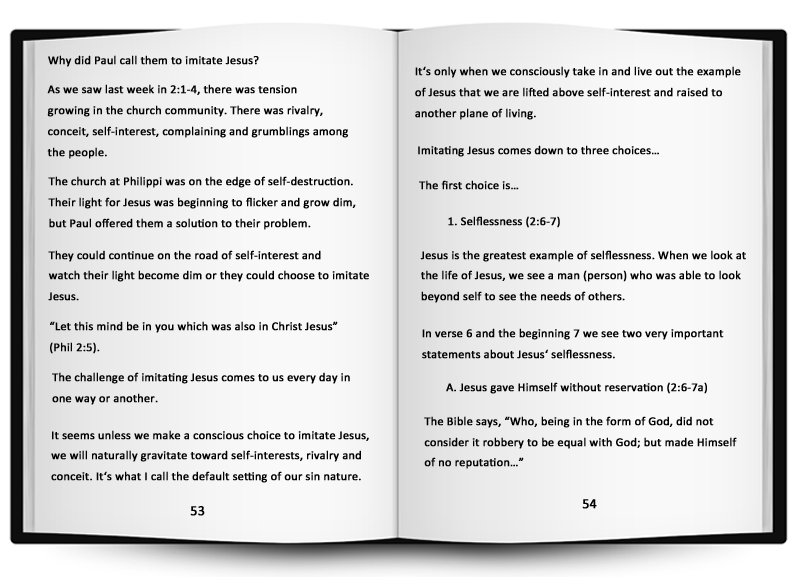 16 Sermon Outlines From Philippians
Normal Price $4.95! YOUR FREE BONUS
These 16 preaching sermon outlines are full sermon outlines. These sermon outlines follow a deductive model with main preaching point, sub-points and incidental points. There is also a brief introduction and conclusion.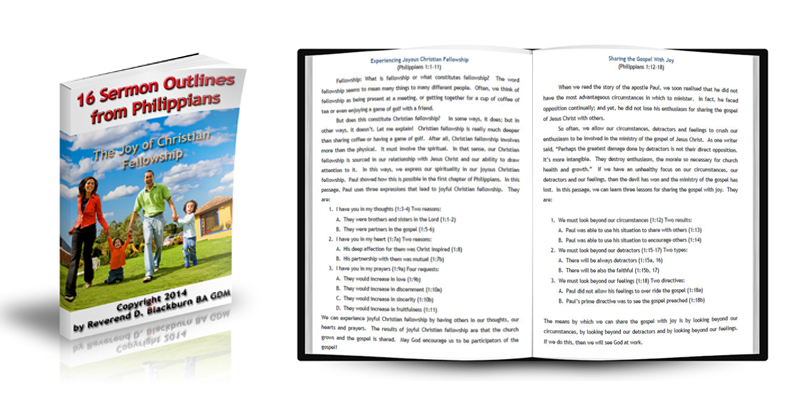 TERMS AND CONDITIONS
THERE IS NO REFUND ON THE PURCHASE OF THESE PREACHING SERMONS FROM PHILIPPIANS. SO PURCHASE WISELY AND PRAYERFULLY!
error:
Content is protected !!