What are the different types of Psalms: To interpret and preach the psalms, you will need to know the categories into which each psalm is placed. There are 150 psalms and these various psalms are categorized into various literary types. It is most helpful to identify these categories if you want to interpret them correctly.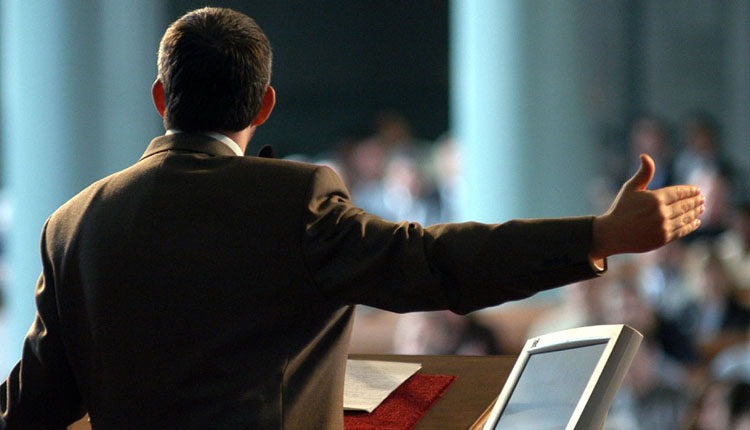 What are the different types of psalms?
There are many ways to categorise the different types of psalms. One commentator categorised the types of psalms under three primary categories and several sub categories.
Another commentator categorised the types of psalms under seven primary categories with several sub categories. This commentator categorised lament psalms as a primary category and individual lament psalms and community lament psalms as sub categories.
However, for the purpose of this article, I will categorise the types of psalms under seven different types.
1. Wisdom Psalms
I will start with wisdom psalms because Psalm one is a wisdom psalm. Wisdom psalms are usually instructive psalms providing practical guidelines for righteous living. They point out the right path to follow in order to live a godly life in accordance with God's will (see Psalms 1, 37; 119).
2. Royal Psalms
The next type of psalm is the royal psalm. Psalm two is a royal psalm. On one level Psalm two refers to King David but on another level these verses ultimately refer to God's Son, Jesus Christ.
Therefore, the royal psalms describe the coming messianic rule of Christ depicting Jesus Christ as the sovereign king over heaven and earth (see Psalms 2, 18; 20; 21; 45; 47; 68; 72; 89; 101; 110; 118; 132; 144).
3. Lament Psalms
Lament psalms are individual lament psalms or communal lament psalms. Psalm three is an individual lament psalm of David. David faced adversity but triumphs in the end. Therefore, lament psalms are prayers for divine deliverance in moments of despair and trouble (see Psalms 3-7; 12-13; 22; 25-28; 35; 38-40; 42-44; 51; 54-57; 59-61;63-64; 69-71; 74; 79-80; 83; 85-86; 88; 90; 102; 109; 120; 123; 130; 140-143).
4. Imprecatory Psalms
Imprecatory psalms tend to create tension with modern believers because they seem to promote vengeance rather than forgiveness.
Nevertheless, imprecatory psalms invoke God's wrath and judgment upon the psalmist's adversaries who were God's enemies. Psalm seven is both an individual lament and an imprecatory psalm. David suffered wrongly at the hands of his ruthless adversaries and he invokes God's wrath and judgment upon them (see Psalms 7, 35, 69, and 109).
5. Thanksgiving Psalms
Thanksgiving psalms can be both individual praise psalms and national praise psalms. These thanksgiving psalms draw attention to the greatness of God for His abundance blessings.
Psalm eight is a thanksgiving psalm. David points out that God alone is truly great as he testifies to the majesty of God's name. "O LORD, our Lord, how majesty is your name in all the earth. You have set your glory above the heavens" (Psalm 8:1). (see also Psalms 8; 18; 19; 29; 30; 32-34; 36; 40; 41; 66; 103-106; 111; 113; 117; 124; 129; 135-136; 138-139; 146-148; 150)
6. Pilgrimage Psalms
These pilgrimage psalms were psalms that recalled the goodness of God. They were usually sung as they travelled to Jerusalem to celebrate the Jewish festivals. Psalm 121 is a pilgrimage psalm.
7. Enthronement Psalms
These enthronement psalms describe God's sovereign rule over all his creation and his providential care of his creation (see Psalms 49; 93; 96 – 99).
Some Concluding Comments
Understanding the categories of the psalms will help you with the different subject matters they address and the various styles in which they are written.
I have provided some resource material below to help you in your preparation to preach the psalms to your congregation. Also some of these resource materials look at what are the different types of psalms?
Resources For What are the different types of psalms?
Words of Delight: A Literary Introduction to the Bible by Leland Ryken
Holman Old Testament Commentary of the Psalms (Volume 1 & Volume 2) by Steven J. Lawson
An Expositional Commentary of the Psalms (Volume 1, Volume 2 and Volume 3) by James Montgomery Boice
A Commentary of the Psalms (Volume 1, Volume 2 and Volume 3) by Allen P. Ross
The NIV Application Commentary of the Psalms (Volume 1) by Gerald H. Wilson
The Dictionary of Biblical Imagery by Leland Ryken